At Young's Market Company, one of our core values is entrepreneurial spirit. We're proud to have incredible people on our teams that embody this value, bringing new ideas and unparalleled determination to ensure we're always improving and innovating. The following three women have significantly impacted our company and our industry in their respective fields, always pushing for advancement.
Paving the Way for Women Leaders: Philana Bouvier
Philana Bouvier, Senior Vice President, New Business Development, has been working diligently to bring more women into C-suite roles in the wholesale sector. She is the 2019/2020 chair of the Women's Leadership Council (WLC) of the Wine & Spirits Wholesalers of America (WSWA), and has been an advisory board member since its inception.
Philana is dedicated to advancing the beverage alcohol industry, one female C-suite placement at a time. Her tenacity is evident in her leadership of WLC, where she asked each executive attendee to write down three commitments they would make in an effort to bring more women into leadership roles – and she's already followed up with each person, too. "The number one reason women don't have gender equality in the C-suite is lack of access," says Philana, and she's paving the way by making available to them the access she fought for in her career.
 Recently, Philana was recognized by SevenFifty Daily for her efforts in bringing women into leadership roles. "In her capacity as member—and now chair—of the Women's Leadership Council of WSWA, Philana Bouvier is spearheading efforts to elevate more women into C-suite roles in the wholesale tier, providing access to leadership roles, encouraging strategic communication, and challenging other executives—many of them men—to take actionable steps towards change. We applaud her efforts to drive gender equity in the leadership ranks of the drinks industry," says Erica Duercy, VP and editor in chief of SevenFifty Daily. Read more!
Building a Saké Portfolio: Tamiko Ishidate
Tamiko Ishidate, Director of Saké, has led the charge to elevate Young's Market Company's Saké portfolio. She is a leader in the Saké industry, and has earned the WSET Level 3 Sake Award with distinction and Certified Sake Specialist designation. In addition, she was recognized by the Japan Brewer's Association as a "Kikizake Maestro" (Master of Saké Tasting).
When Tamiko started at Young's in 2011, our Saké business in California was slowly developing but with potential for so much more. Dedicated to expanding our Saké footprint, Tamiko took charge of accelerating the growth of our Saké portfolio in California.  She established proper support teams around the category and organized sales training to teach our sales representatives about the Saké they would be selling. One of the challenges she faced was integrating the category successfully within Young's overall portfolio. "I often joked, although somewhat seriously, that my job was to build a small business within a big, established business," says Tamiko.
Now, with six category managers representing almost 100 brands of Saké across the network, Saké has earned its place as an integral part of Young's Market Company's overall business. For Tamiko, it's personal – "I think I was so passionate and excited about building this aspect of our business because it connects my cultural heritage and tradition to an innovative and dynamic beverage market," she explains.
Advocating for Equal Rights: Heather Freyer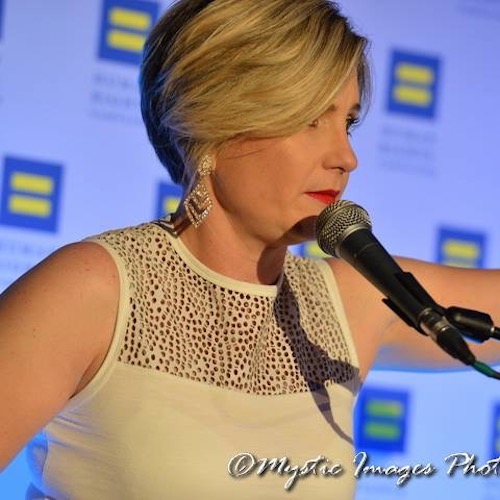 Heather Freyer, Senior Vice President, Client Services for Trinchero Family Estates, has been a champion for LGBTQ rights in our company and industry. She brings together suppliers and customers to support the LGBTQ communities we serve.
Heather's meaningful work with the Human Rights Campaign (HRC) over the last 12 years has helped shape the culture at Young's Market Company. She has served on HRC's Board of Directors, and is deeply committed to its mission to end discrimination and achieve fundamental fairness and equality for all.
In 2014, Heather set a goal for Young's to be the first wine and spirits wholesaler to be listed on HRC's Corporate Equality Index, which rates workplaces on LGBTQ equality practices. Within six months, Heather and a team of leaders formed Young's Market Company's first Partner Network Groups. The LGBTA Partner Network Group's, of which Heather is a founding member, is dedicated to facilitating open and inclusive communication for Young's Market Company's LGBTA associates. Since 2014, Young's has been proud to partner with and support the Human Rights Campaign and contribute to the Corporate Equality index.
James Bell, Accounts Payable System Specialist and LGBTA PNG Lead, says, "Heather's passion for human rights and focus on furthering equality is inspirational. The LGBTA Partner Network Group has flourished because of her commitment to diversity within Young's, and her advocacy encouraged me to join the group myself."